RTÉ are launching a home school hub for primary school students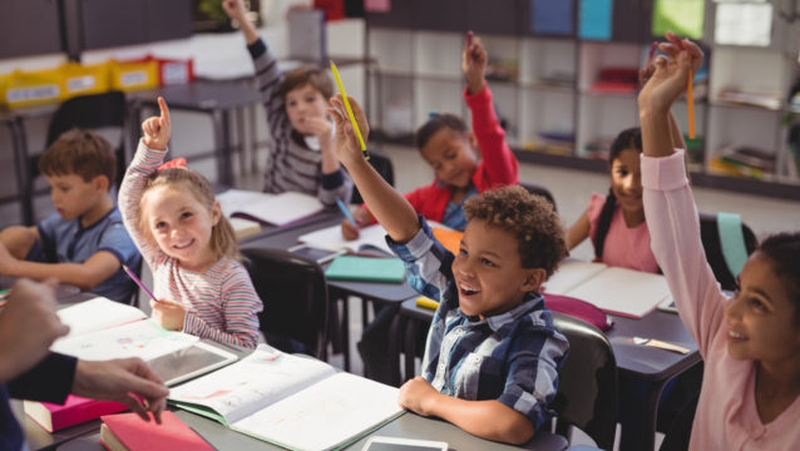 Every day is a school day, so the saying goes, and it's especially true when trying to homeschool your children.

Finding ways to keep home lessons fun and interesting for your children can be an added challenge during already stressful times, from fitting it around your busy schedule to making sure they don't get distracted. However, a new initiative is about to make every day a better school day.

RTÉ's new Home School Hub will span across its television and online platforms, providing primary school children with fun and engaging daily lessons from the comfort of their homes.

RTÉ and Macalla Teo, with support from Mary Immaculate College, have collaborated on the cross-platform teaching initiative for primary school kids across the country. So if your kids want to watch television all day, now they can!
#RTEHomeSchool launches this Monday! A daily, scheduled virtual classroom for all primary school kids. Watch it weekdays on #RTE2 from 11am, anytime on the @RTEPlayer and get all the resources at https://t.co/KSUgxxlRAu pic.twitter.com/pqkZgPu6jl

— RTÉ2 (@RTE2) March 26, 2020
Starting on RTÉ2 from Monday 30 March, teachers on the RTÉ Home School Hub will present three short class segments aimed at 1st and 2nd class, 3rd and 4th class and 5th and 6th class. Classes will start each morning from 11am to 12pm, so plenty of time to get a solid breakfast in and maybe a quick walk.
Classes will start on television, for an hour, before directing the kids to fun content and projects on rte.ie/learn and the RTÉ Player.
And then we let the kids takeover, as RTÉ Home School Extra kicks off at 4.15pm where kids from all over the country can reconnect by uploading and posting video messages and content.
And it couldn't be easier to add into your day: On RTÉ2/RTÉ Player/rte.ie/learn, children will be able to watch/download and engage with curriculum-based content, project work and fun activities that will keep them entertained and learning.
All content will be presented by qualified primary school teachers, modelled and curated around the existing primary school curriculum, so you can bring the best bits of school home each day.