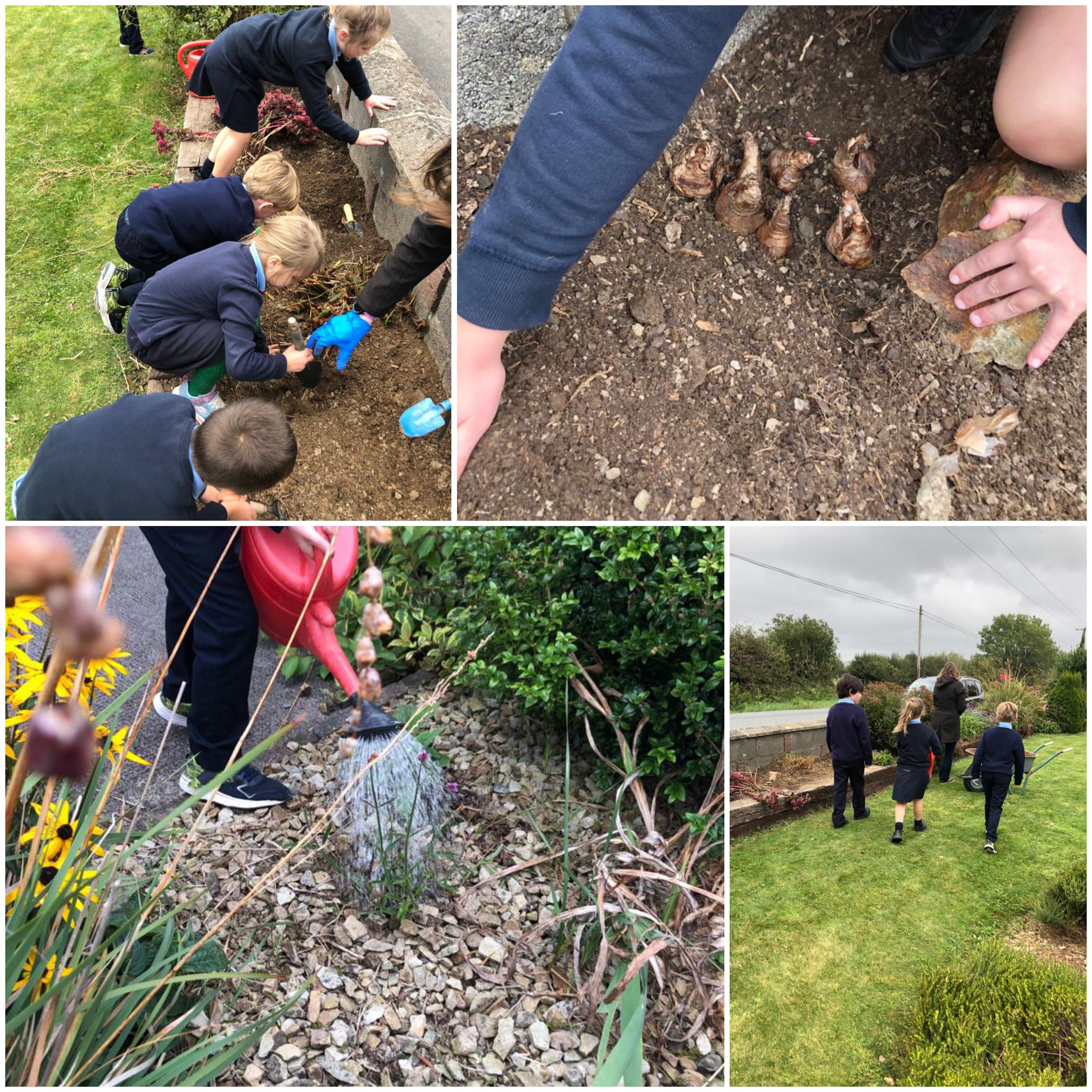 Ballycoog National School's finest asset is probably its stunning natural environment and its beautiful gardens.  The students participate in gardening in our polytunnel, flower garden and vegetable plots as part of the Social, Environmental and Scientific Education curriculum. 
The school also boasts a biodiversity garden designed to attract a wide variety of natural wildlife including bees, butterflies, birds and frogs.  Excitingly we have lots of birds nesting in our bird boxes around our landscaped gardens. 
We received the School Garden Award 2020 in recognition for our outstanding grounds.
The children regularly enjoy the fruits of their labour (pun intended!), eating or bringing home fruits and vegetables as well as plants that they have nurtured from seed.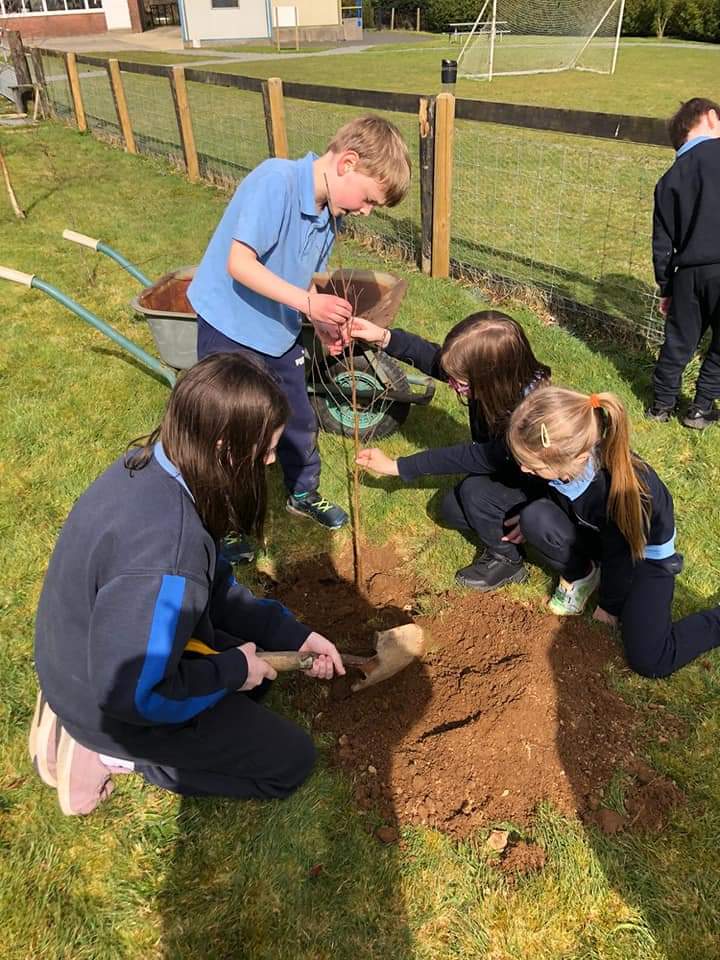 If you are new to growing food, www.allotments.ie offers good guidance on getting started and how to grow specific vegetables.